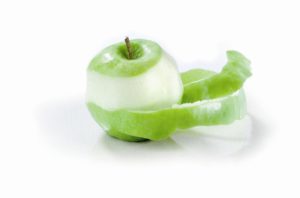 My Holistic Approach
Faulty hormones speak to the trend.
Growing worldwide obesity. Low-quality carbohydrate culprits. Why has becoming overweight and obese doubled since 1980, including in children? An astounding 84 million adults 18 years and older in the U.S. today are prediabetic and at risk for several costly and preventable chronic diseases as they age. Low-quality carbohydrate diets trigger higher-than-normal blood glucose levels, along with harmful eating habits and lifestyle patterns. This imbalanced hormone metabolism contributes to predictable inactivity and weight gain around the abdomen, mood and sleep disturbances, poor mental performance and disturbed cholesterol or triglyceride levels.
Decrease distractions. Reversable chronic disease. A decline in how you feel emotionally, mentally or physically cannot be separated from the increase in chronic auto-immune and other inflammatory diseases, leaky gut syndrome or hormonal imbalances contributing to your gradual weight gain or poor health or energy. A health market flooded with more risky drugs, expensive nutraceuticals or over-the-counter products than ever before ultimately confuses, misleads or compounds the problem.
Metabolic nutrition speaks to the solution.
No manufactured medicines, supplements, herbs, or other dietary substances. Mainstream health care and drug therapy narrowly focuses on diseases in different physical systems. Mainstream nutrition focuses on main food groups and diet alone. I take a more natural and holistic approach to personal health and nutrition to upgrade your knowledge about how we properly metabolize and assimilate foods and drink, at every level of body, mind and spirit. Holistic approaches promote the recovery from chronic diseases and prevents a gradual decline in your physical, mental or emotional health and quality of life.
Holistic Health Education
Connect with the basics. Feel better from the inside, to the outside. This critical step to holistic health starts with us. New Harmony Health offers a comprehensive health and nutrition focus which includes a practical nutritional foundation to recovery from chronic disease. A good starting point is a holistic health inventory that begins with a scientifically based, metabolic nutrition plan. But this approach also emphasizes and harmonizes the primary connections between mind, body and spirit taken as a one, which is the main focus using homeopathy at New Harmony Health. Speak to me about your choice between either or both approaches.
Commitment. Knowledge. Power. Inspiration. Motivation. First, know yourself better, which allows for more permanent personal change to emerge and take hold in the future. I am passionate about teaching how to take the most simple, practical and natural steps possible to sustain the most holistic health care possible.
The Metabolic Balance® Program
The Basics. With over three million participants worldwide and a track record of over twenty years of biochemical research, this German-based, innovative system is the fastest growing diet and nutrition program in Europe. Using nothing but whole foods and holistic nutrition, this system supports the assumption that every person's body is capable of producing its own enzymes and hormones to function optimally. Your unique blood levels identify very specific types of foods in their exact proportions that best stimulate or hinder permanent metabolic shifts in unwanted hunger, enzyme and hormone imbalances, chronic inflammation, metabolic and circulatory disturbances of many kinds. 
The Benefits. It begins by blood testing that generates an individualized food list, based on an expert blood value analysis, to help you:
Reset imbalanced metabolism and rebuild blood levels quickly

Lower harmful food triggers without hunger or yo-yo effects

Maintain restored metabolic functioning permanently

Acquire new attitudes and reactions to health and fitness

Enhance inner vitality and core physical strength

Increase quality of life purpose and healthy self-esteem
This preliminary call answers your brief questions and generates your Metabolic Balance Starter Packet to help you decide your next steps in moving forward.
This in-office or on-line Phase 1 interview lasts up to 90 minutes to review and prepare your personal metabolic questionnaire and roadmap to health goals.
Designed by the biochemists at the Metabolic Balance, your personalized, one-time blood test is included in the following one-time cost of the program. Upon your enrollment, I will generate your lab requisition and instruct you how to obtain this simple blood test at one of thousands of Quest Diagnostics labs in the United States.
Upon receiving you blood test results the Metabolic Balance scientists create and send us your individualized and detailed food list and holistic nutrition program. We hold at least two extended holistic nutrition meetings of this kind throughout the entire program, depending on your personal health goals. As your Metabolic Balance Coach, I outline and/or review with you the specific instructions about your detailed plan.
Together as a team, we monitor and review (weekly in the first month) the two initial metabolic-reset phases, as well as into your transition and later adjustment phases to ensure that you better reap the benefits of and maintain your success.
One-Time Cost: $1249.00 ($999.00 for the first 5 clients of each calendar year)
Length of Program: Approximately 10 weeks, depending on your holistic health goals
Consulting Sessions: Approximately 7-10 sessions (15 – 60 mins per session, depending on which week)