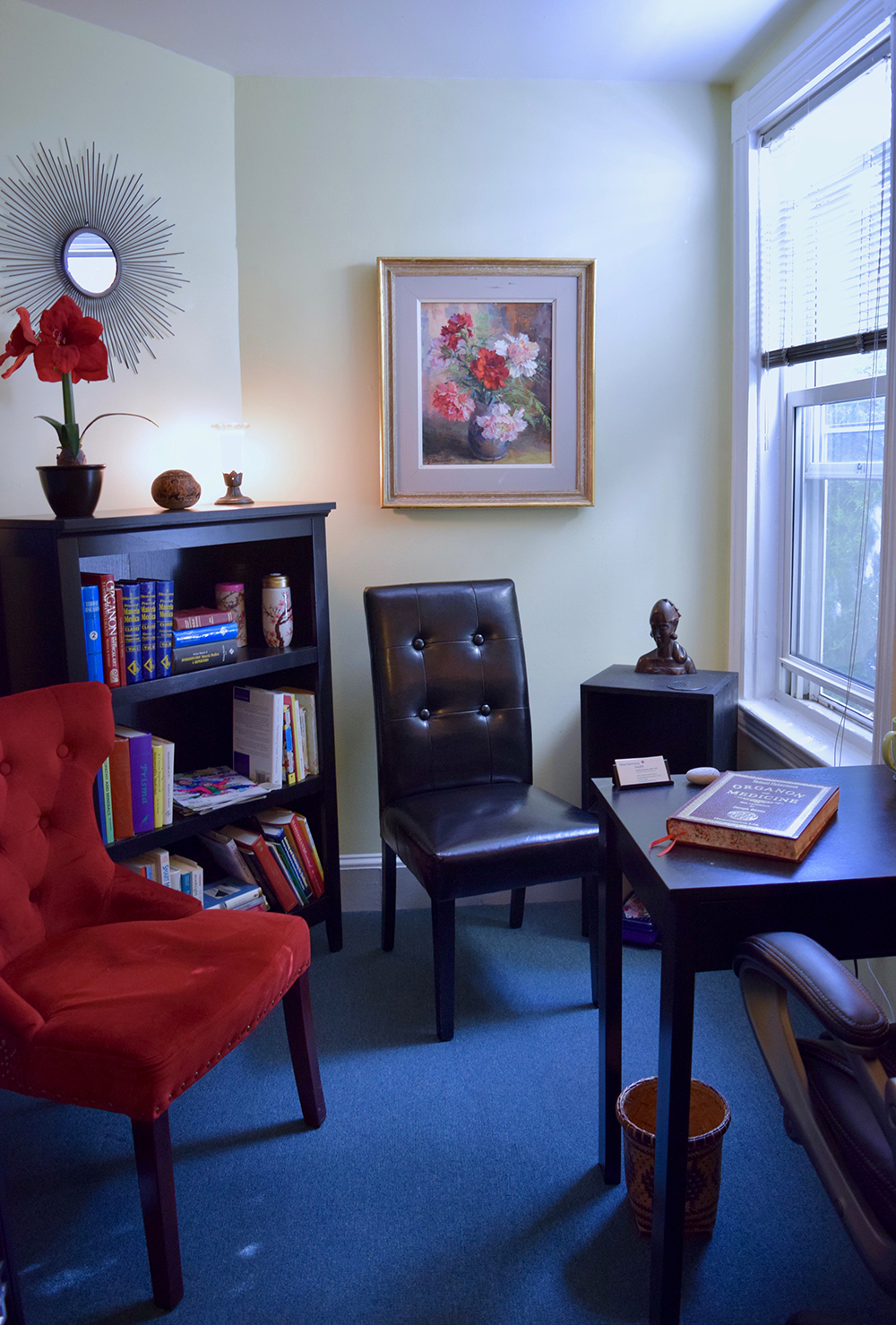 Existing Client In-Depth Consultation
30 - 45 minutes  |  $145
Schedule in Cambridge Location or by Video Consult (Zoom link sent the day of appointment).
Existing Client Urgent Consultation
15 - 30 minutes  |  $70
Schedule by Video (Zoom link sent the day of appointment) or by Phone-in.
Existing Client Free 5 Minute Phone Consultation
(outside Tue, Wed, Thur Call-In Times: Noon-12:30p.m. EST)
Schedule a 5 Minute Phone-in to ask a brief question.
Office Hours and Policies
The best way to connect with me is to schedule the appropriate consultation type directly on my website scheduler. You may choose Cambridge In-Person, Video or Phone consults; your request will be confirmed by my office.
Whenever available, urgent off-hour appointments may be arranged outside regular office hours (for an additional $50 off-hour fee).
Phone messages are retrieved twice daily, by 10 a.m. and 3 p.m., Tuesday-Friday.
Phone messages are typically responded to within 24-48 hours.
Regular Office Hours (EST)
Tuesday
10 a.m. - 4 p.m.
Wednesday
10 a.m. - 4 p.m.
Thursday
2 p.m. - 7 p.m.
(limited-hours available for new clients, by request only)
Friday
10 a.m. - 4 p.m.
Saturday - Monday
office closed (off-hours apply)
Direct Call-in times (EST) – 617.501.2060
Tuesday
Noon - 12:30 p.m.
Wednesday
Noon - 12:30 p.m.
Thursday
Noon - 12:30 p.m.
5-minute call is for a brief question to allow room for others. Using the website scheduler, reserve a 5-minute call outside above Call-In Times.