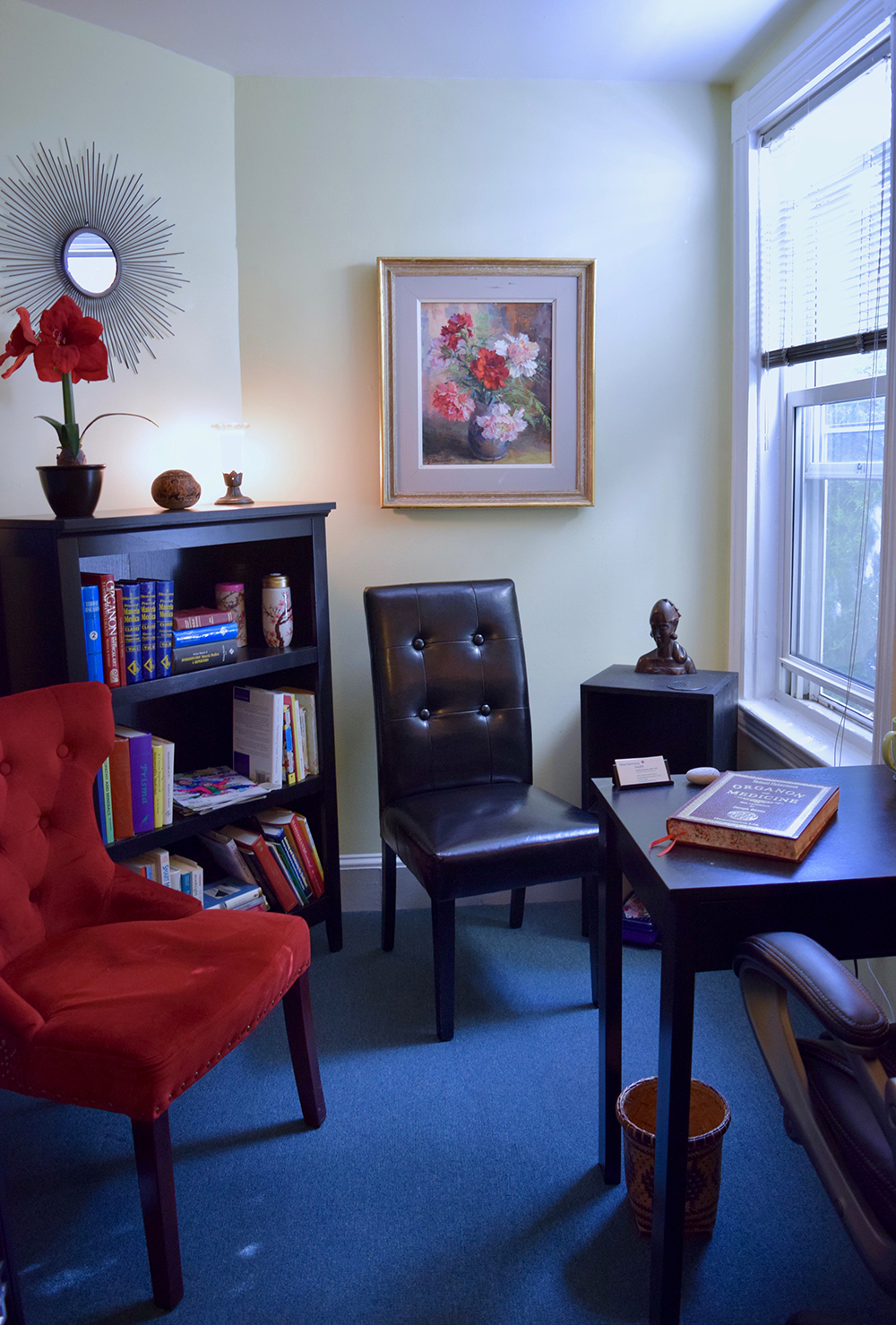 The Basics
Locating the correct remedy can often confuse the inexperienced home prescriber or health professional due to the knowledge and research required. To help with your more complex or chronic health concerns, it is wisest to consult with an experienced and qualified Classical Homeopath. A vital part of improving how well you fight off infections is how I manage remedy selections with you as they unfold over time and how supported you feel as you cope with life's stress and strain in body, mind and spirit.
Do your research. Knowledge is power.
Choose "What To Expect? What To Ask?" or "How Do I Choose A Qualified Homeopath?" to begin asking the right questions. Choose Cynthia's Services and Fees.
What to Expect? What to Ask?
Since disease prevention is the best health insurance your money will buy, it is wisest to consult an experienced and well-trained Classical Homeopath. Choosing homeopathy as your first choice in health care, along with receiving nutrition and lifestyle guidelines, gives your system a chance to heal and strengthen before having to resort to surgery, drug or herbal therapies. Classical Homeopathy, at its origins, integrates public health prevention strategies to help you overcome deep tendencies toward illness or disease. As soon as you start feeling better, maintain optimal levels of health over time by continuing to use homeopathy as needed.
I serve adults and children alike, including entire families who seek my help at various stages of illness or recovery, often in conjunction with more conventional health care, integrative and/or psychological care. My philosophy is to see your level of health improve by building up your energy so you don't have to return as often. I have clients who have consulted with me throughout their childhoods and far into their adult years. We work over a period of time to moderate your "susceptibilities" or tendencies toward illness, ultimately building a stronger tomorrow for generations to come. We all undergo developmental challenges, children at an especially rapid pace. When they receive homeopathic care periodically, their individual tendencies towards illness diminish as their overall vitality and resilience to disease strengthens.
Homeopathic remedies are not "herbs"; they are derived from a much wider variety of substances from nature. There are hundreds of homeopathic remedies, derived mostly from the plant world, but also from minerals and the smallest percentage from the animal kingdom. Without using synthetic additives of any kind, a single substance is taken in its natural form and diluted beyond the thousand-fold until minute traces remain and then sold in liquid or pellet form. Watch how remedies are made at Helios Homeopathic Pharmacy in London here » The FDA has regulated the manufacture of homeopathic pharmacies in the U.S. since the 1800s. Due to their popularity, however, there is a trend by some opportunistic companies to include them incorrectly in over-the-counter products. Some practitioners without proper training misunderstand how they are properly made or used. They must be correctly prepared using traditional methods in homeopathy.
Homeopathic remedies approach too many conditions to list here and some conditions that do not yet have a "diagnosis." No single homeopathic remedy suits all cases of a given disease or diagnosis. The advantage is that homeopathic remedies address your uniqueness as a whole person. You take a remedy primarily indicated by your level of vitality, personal history, family genetics, individual pace of illness, NOT based on your biological disease symptoms alone. This is why when I am asked, it is impossible to answer such questions as, "What is the remedy you would use for migraines, or acid reflux, or asthma, or menopause, or hemorrhoids, or psoriasis, or foot fungus, or warts, etc.?" "What remedy is for autoimmune disorder, inflammation, high cholesterol, chronic back pains or vertigo?" "What is a good remedy for panic attacks, anorexia/bulimia, ADHD (Attention Deficit and Hyperactivity Disorder) or OCD (Obsessive Compulsive Disorder) or PTSD (Post Traumatic Stress Disorder), etc.?" I always answer that there are several remedies for every condition, but only one remedy used at a time in the minimal possible dosage that matches the individual's expression as a whole of that condition.
Most health concerns, physical or emotional, will respond well to a correctly chosen remedy. But investigating and choosing a single, best homeopathic remedy can often confuse the inexperienced home prescriber or health professional due to the advanced knowledge and research required. Remedy choices differ broadly and may change from time to time, depending upon your age, lifestyle, energy levels, past medical and family health history. My aim is to improve your resilience so as to reduce inflammation or fight infections. After remedy selections are made, they must be assessed from time to time. With your help, I monitor and adjust the remedy over time, depending on how you are coping with life's stress and strain in body, mind and spirit. Once physical or emotional issues resolve, you need only return if your level of health declines for any reason.
Your first visit is about two hours; we study your entire health history in detail. I involve you in taking a current snapshot, against the background of your long term history, and how to solve your health problems better. We explore inherited and/or acquired origins of a current illness to their past, as well as their future outcomes, to help match the best indicated remedy to stimulate the optimal healing response at any given time of need. This approach primarily involves reducing, if not arresting, chronic or degenerative complaints, ultimately saving valuable time and money by preventing them from returning.
Follow-up visits are 6-8 weeks apart at first, as we spread them out when you are feeling better. They last at least 30-45 minutes, depending on how you are feeling and what sort of complaint you have. On return visits, you bring your list of health concerns and report any changes you have noted since the last remedy to help us locate the next indicated remedy. A slowly developing complaint or one of many years may not disappear right away but perceivable healing can begin within weeks. In acute or more urgent ailments, your progress can be very fast, often within hours or overnight.
Please schedule here for a FREE 15-minute phone consult so I can answer all your questions. I offer flexible office hours to work around busy schedules. Upon initial phone contact, I disclose in writing my policies and fees to orient you to our working relationship. I am often able to see you in my Cambridge office within two weeks. You bring your list of questions or health concerns to the first visit using my brief Health Profile. If you need a home visit, please ask. I have experience in and am comfortable in many settings.
Yes. Unlike medicines, herbs or vitamins, they do not metabolize in or tax your kidneys, liver or other biochemical processes of the body. Thus, a well-indicated remedy, taken in the correct dosages, actually balances and improves energy overall. Remedies help harmonize the energetic imbalances of the person as a whole while conventional or functional medicines; herbal and vitamin regimens intervene upon the biological mechanisms of the body. Homeopathy potentially stimulates your body to decrease its dependency on unnecessary medications or supplements. I require that all my clients have a primary physician who monitors changes in health status. When appropriate, I may refer you to other practitioners if your needs fall outside the scope of my expertise, or back to your primary physician or dentist to perform lab tests or other procedures, as needed. I encourage you to discuss these changes with your primary doctor or specialists.
Common sense exercise and optimal diet aimed at longevity, sound sleep and stress reduction are part of preventing illness and living in balance. We consistently review individualized health adjustments needed to help remove unsuspecting barriers to your unique health profile. I must evaluate the effects of potential environmental hazards on your health, past or present. I offer recommendations or referrals with a particular focus on reducing internal and external toxins, stress in the "emotional environment", adding "food as medicine" as well as adopting "green" strategies.
My practice complies with the Code of Ethics and Client Bill of Rights set forth by the Council for Homeopathic Certification (CHC) (Read them here) as well as the confidentiality provisions of the Health Insurance Portability and Accountability Act of 1996 (HIPAA). Before our first visit, I also email or snail mail my office policies and fees for service (view my fees at the Schedule an Appointment page). It is your responsibility to read my New Harmony Health policies carefully before our first meeting. You have a right to expect and ask for full written disclosure before receiving homeopathy from any practitioner and/or from any service provider. Expect from providers full disclosure of training, degrees, certifications, licenses and experience, a summary of fees and services, and evaluation recommendations. Protect yourself from under-qualified providers who lack the knowledge and expertise you are paying for.
As long as conventional health care fails to emphasize prevention, holistic-minded "consumers" will continue to opt for alternatives in health care. The role of government is to protect the public from harmful products and practitioners, without bias toward a particular product or service that may be influenced by money or political gain. The role of the FDA is to protect the public from harm, which ought to leave freedom of choice in health service and/or the practitioner primarily up to the "consumer." The National Health Freedom Coalition promotes the public's right to choose as many alternative or conventional health care options as they deem fit without undue influence by BigPharma. The Complementary and Alternative Health Care Freedom Act protects you as a consumer by bringing holistic health care, including homeopathy, under guidelines set by each state health department. For homeopathic practice alone, this health freedom trend began in MN, CA and RI, and continues to expand into NV, NM, CO, AZ and LA. Search the National Health Freedom Coalition for more information.
How Do I Choose A Qualified Homeopath?
Follow your "gut feelings."
Homeopaths differ in expertise, experience and style. In your search process, speak directly to the homeopath ahead of time. Email will not serve you as well. I suggest you ask things like:
Describe your needs. Some homeopaths do not work with young adults, teenagers or children, for instance. You can get a good idea after a short phone call about the homeopath's focus on age, lifestyle, or unique health concern they are familiar with and are willing to address with you.
Practitioners who spend 100% of their time practicing homeopathy are qualitatively very different than those who spend their time practicing in another field and only uses homeopathy from time to time. Homeopathy involves a lifetime of study. For my personal continuing education, I study with the same advanced practitioner over 40 hours each year. A practitioner who studies and works full-time is different than one who practices part-time hours. Practitioners may be practicing in another discipline, using other adjunct therapies or techniques apart from a sole emphasis on homeopathy. Your practitioner should focus at least 75% of their time and expertise on the practice of homeopathy.
Some practitioners use homeopathy as an adjunct therapy and primarily practice another discipline (i.e. conventional or functional medicine, nursing, acupuncture, chiropractic, naturopathy, psychotherapy, or nursing) and therefore may have limited training or supervision in the discipline of homeopathy. Whether a medical doctor or not, you may want your practitioner to have a Certification in Classical Homeopathy (CCH) in good standing, or its educational equivalent. Professional homeopaths have more specialized or at least foundational training necessary for understanding and matching appropriate remedies. Search here to find out whether a CCH homeopath in your area is a professional in good standing at the Council for Homeopathic Certification (CHC). This means they have met the minimum standard of professional training and continuing education requirements, including the medical and scientific knowledge in homeopathy necessary to help you. Experience in the medical field is an asset, but a conventional medical degree or training is not required to become an accurate and knowledgeable homeopathic practitioner.
Especially if living in a remote location, expect to travel in some cases or to consult remotely by video. Since homeopathic practice requires years of professional training, few "homeopaths" in the U.S.A. have met minimum, community-wide standards of acceptable training, qualifications and experience for professional practice. This may be true even when the homeopath has a clinical medical license. Search for them with care, interview them directly and look for full disclosure of training and background.
For instance, search for experienced homeopathic practitioners who have successfully completed clinical training and supervision in homeopathy. In America, there are a few options in locating experienced homeopaths. Practitioners with an accredited certification in classical homeopathy (CCH professionals) are found at this reputable credentialing organization: Council for Homeopathic Certification (CHC). Practitioners registered with this professional membership organization, with or without a standardized CHC certification, are found here: North American Society of Homeopaths (NASH). A still wider and varied range of practitioner training and backgrounds, some with more or less qualified training than others, are listed at this long-standing and reputable consumer education organization: National Center for Homeopathy (NCH).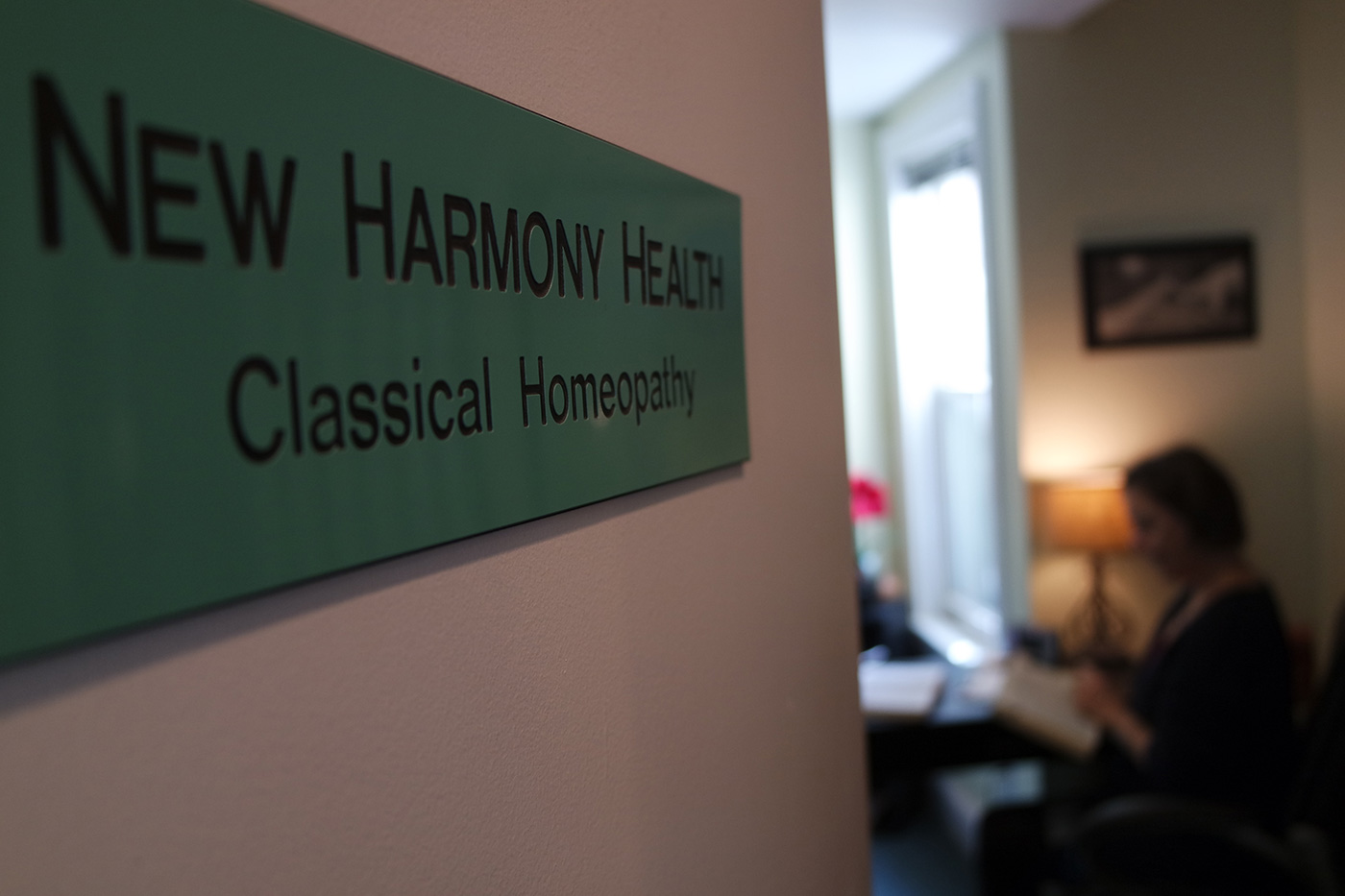 Cynthia is a compassionate, expert classic homeopath who seems to have devoted her entire being to helping people here and all over the world. I have been going to her for a chronic issue revolving mainly around emotions. I got tired of going to doctors every couple months for antibiotics, they don't seem to understand that they are not treating the whole person and that everyone has a different makeup, we are not all the same. I have been going to her since I believe 2012. After our family's first meeting with her it is undeniable that her passion and focus is on helping children and adults lead a healthy life. I highly recommend her practice. —J.H.
Cynthia is a compassionate, expert classic homeopath who seems to have devoted her entire being to helping people here and all over the world. I have been going to her for a chronic issue revolving mainly around emotions. I got tired of going to doctors every couple months for antibiotics, they don't seem to understand that they are not treating the whole person and that everyone has a different makeup, we are not all the same. I have been going to her since I believe 2012. After our family's first meeting with her it is undeniable that her passion and focus is on helping children and adults lead a healthy life. I highly recommend her practice. —J.H.
---
Cynthia, I wanted to let you know that after Mark took the remedy his sinus issue is 95% better, (within 24 hours or so.) He was so very happy, couldn't say enough about how happy he was! So thank you and thank you for getting back to me so quickly today, that's very kind of you, I know how busy you are. —B.L.
---
My experience working with Cynthia Chrisman and New Harmony Health has been amazing. There have been too many positive results to list, so I will just mention a few. My son had seen Cynthia many years ago and was so pleased with the results he experienced that I never forgot his praise for her. So when my daughter was dealing with several issues with her young children, I encouraged her to call Cynthia. After engaging Cynthia, my daughter told me, "She is exactly what you would hope to be like in a perfect world." Shortly after this description, I began seeing Cynthia, as well. Shortly after my initial visit, I received a remedy to try. The results were so dramatic that I thought it might be all in my head, the placebo effect. It wasn't, however. I was so impressed by this improvement. As winter approached, I began dealing with a long bout of coughing and congestion. At first I didn't think to call Cynthia to ask if she could help me, but my daughter suggested I reach out to her. I called her and she suggested a different remedy and some simple instructions, which I followed. I almost instantly felt soooo much better . . . stopped coughing that very day and the post nasal drip went almost completely away. I took the first dose of 2 tsp. the first day. Took 1 tsp. the second day. Continued to feel much better, including more energy and better sleep. Continued to feel good and still feel good.
My family has experienced so many incredible improvements to their health. I recently recommended a good friend to bring her 2-year-old son to Cynthia. She is thrilled with the results so far and is so grateful for the experience with New Harmony Health and homeopathy.
I highly recommend this very gifted healer to all who are looking for an alternative approach to health.
—L.H.
---
Cynthia, I thought you would be interested to know that Miranda's lungs are almost entirely clear and is doing well. Her pediatrician was SHOCKED at how well she was doing….. He was impressed with her progress.
—J.M.
---
I've been working with Cynthia for well over 10 years now. She has seen me through numerous major changes in my life as well as crises, both physical and emotional. I hate to even imagine how I would've managed without her expert help. I saw another homeopath years ago but didn't see any results. The remedies Cynthia has chosen for me strengthen and center me. Sometimes their effects are nothing short of miraculous- immediately!!! I consider her a brilliant homeopath and essential to my health and general well being.
—K.R., RN
---
About 13 years ago my than 4 months old son started to have eczema. The pediatrician suggested solution of applying hydrocortisone cream felt to me as a band-aid for the problem, it didn't address the the root cause of it. Soon after that my son has developed asthma. That is when I was looking for an alternative healing provider and found Cynthia.
Homeopathy works for us. I believe we have avoided unnecessary antibiotics countless of times, shortened common illnesses, helped me through two pregnancy and natural birth and helped my son through asthma attacks lowering the need for steroid medications and emotional effects of such condition.
Throughout these years our family went through a lot of ups and downs. Cynthia was always reachable, down to earth, full of useful information not just regarding illnesses but prevention, parenting issues while always respectful of our choices and boundaries.
—C.B.
---
Homeopathy has changed my life and opened my eyes to new and more reliable, proactive ways to take care of my health. My chronic medical issues are healing steadily and I'm gaining energy and confidence in my innate ability to heal. Thank you for your guidance and intuition, and for your commitment to helping me – and my husband – become stronger and healthier, and better educated about health. You are a miracle worker and the best listener I ever met. We are fortunate that you are in our lives!
—R.E.
---
Dear Cynthia, Thank you for your grace, your poise and your dedicated patience to keeping me healthy.
—V.F.
---
Dear Cynthia, Wow, we are so much better! Thank you for always being there! It means so much to me, and the remedies I still don't fully understand, but just wow! It's amazing what nature and our bodies are capable of! I'm so thankful for you. And your knowledge! I wish you all the best in the new year!!! Can't wait to see you, many thanks again. I'm sorry you've probably had a working Christmas vacation, but thank God for you. You truly help people!!! You are my hero Cynthia!
—S.H.
---
Cynthia, I don't know how to thank you for all your patience and care for those you help. My family and I will always keep you and yours in our prayers and gratitude. Again thank you!
—B.P.
---
Hi Cynthia, I'm doing really well!!! Whew, what a relief. My emotions are much, much better, not crying anymore, sleeping without the light, neck pain totally gone and energy is good. I did get a sore throat that was very painful, but I didn't feel sick at all so no problem. And strangely I feel pretty again, I didn't realize that those thoughts had disappeared.
I'm certain I could say more and I will check in again in a few weeks, but I wanted to report the good news.
Thank you again for your wonderful work, I feel so blessed to be able to have such clear and effective homeopathic treatment!! Yay!
—R.C.
---
Hi Cynthia, Thank you for everything! I really think the remedy is helping Milo to get over this cold. I am ever grateful for finding you and Homeopathy!
—C.M.
---
Cynthia, I don't know if you know what it meant that you were there for us over the weekend and always. This loss is a tough one for me. The homeopathy has made things better.
—S.B.
---
Dear Cynthia, Thank you so much for your expertise and patience getting me through this rash.
—G.L.
---
Dear Cynthia, I can't thank you enough for your wisdom and guidance! The anxiety is still there when I am driving, but it seems to be better than it was for sure. If I slip back into it, I will do the remedy that you instructed. Thank you so much!
—M.C.
---
Cynthia, Thanks again for squeezing me in today, for your time, listening and expertise. I appreciate it.
—J.M.